Fashion World
Pierre Balmain, born in France in 1914, firmly believed that dressmaking was the architecture of movement. He opened his fashion house in Paris in 1945. His core talent lay in the ability to create simple, tailored suits and grand evening gowns that shared the aesthetic of slender, graceful lines.
Watchmaking World
In the 1980s the designs of Pierre Balmain caught the expert eye of the founder of the Swatch Group. In 1987 the company purchased an exclusive license to produce Pierre Balmain watches in Switzerland and in 1995 the Swatch Group became the owner of the Pierre Balmain watch brand.
Blueprints for Beauty
Balmain watches are built on an encounter of excellence. Swiss watchmaking expertise and innovation have led to collections that accurately reflect the refinement and draw of haute couture. Bold, attractive shapes form the timepieces' signatures. The watch brand's history includes a string of firsts and head-turning executions. The 1990s saw Balmain's unprecedented use of diamond settings in steel watch cases.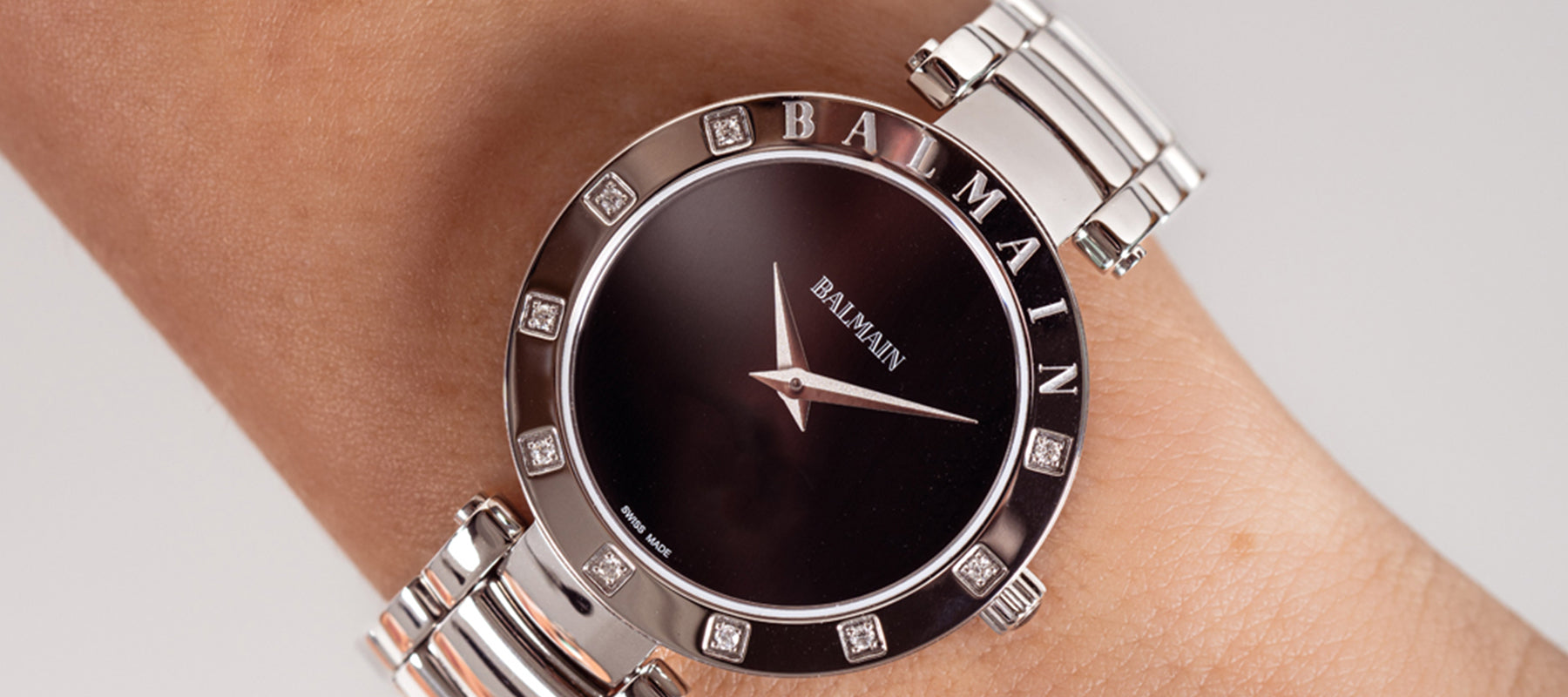 A Tradition of Quality
Balmain watches, with their prestigious Swiss Made label, are created in Saint-Imier, in the heart of the Jura region, the cradle of traditional watchmaking. Whether they are made of stainless steel, taken from prestigious yellow gold collections, or adorned with diamonds, all the Balmain timepieces meet the same stringent quality criteria. Each detail is crafted to perfection, fit for the celebrity red carpet or the city sidewalk, complementing today's dynamic male and female lifestyles. The brand also has a comprehensive after-sales service operating all over the world. Balmain watches are committed to carrying the tradition of tailor-made time into the future.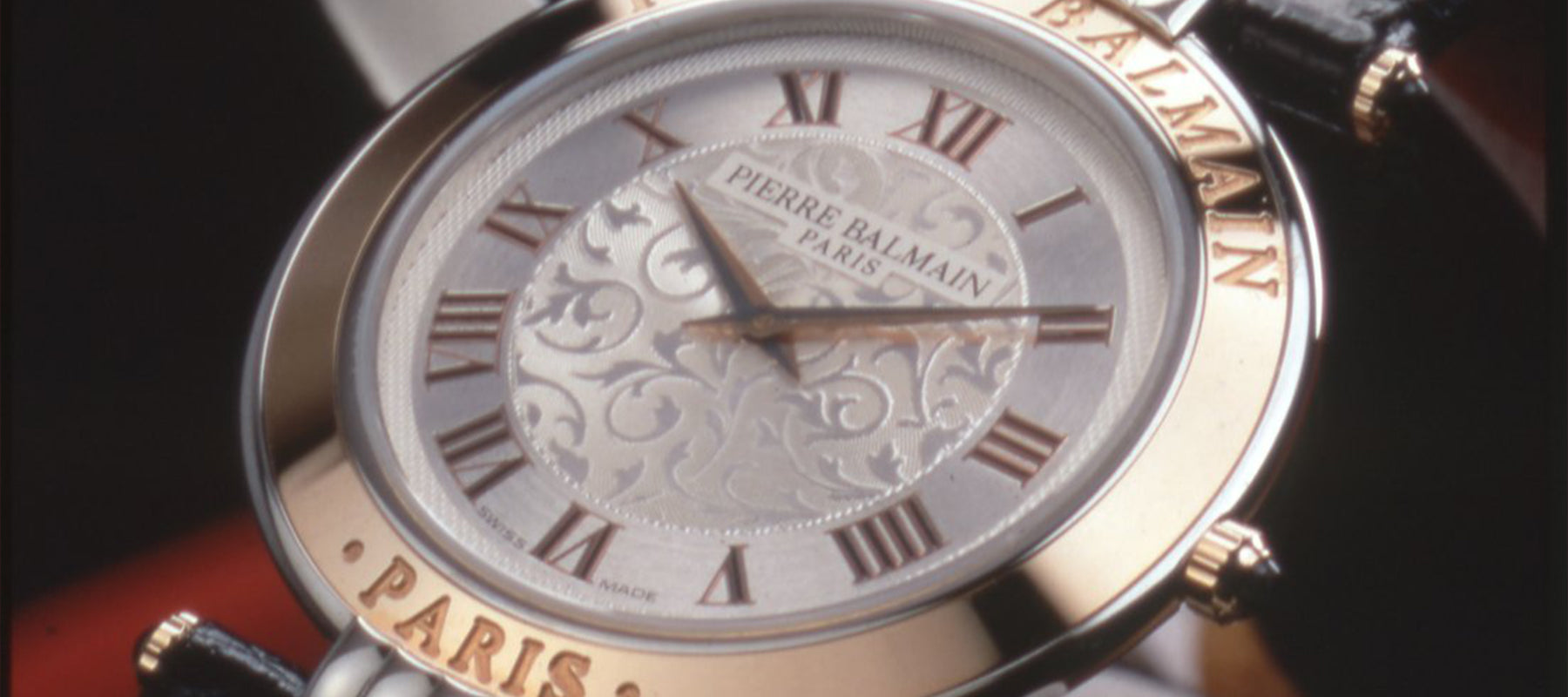 Powered by AZEXO Shopify page builder